Automatic Double-sided Laminating Machine
Views: 15 Author: Site Editor Publish Time: 2019-09-30 Origin: Site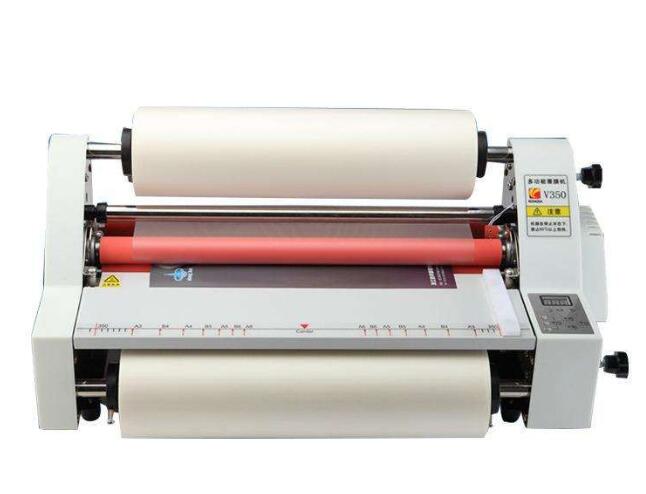 Automatic Cheap Double-sided Laminating Machine
Uses and features:
1.Automatic paper feed feeder adopts oil-free vacuum air pump suction system to automatically feed paper
2.The automatic paper feeding system is equipped with photoelectrically controlled paperless, broken paper and paper overlap automatic stop protection devices
3.Human-machine interface system: color touch screen, easy to operate. Directly input the paper size to be processed, stacking distance, speed, etc., to achieve automatic operation of the whole machine. The operator can view the working status of the machine at any time from the touch screen.
4.The edge is controlled by servo motor. The operator only needs to input the paper length on the touch screen to realize automatic film lamination, and the cutting edge precision is controlled at ±2mm.
5.The automatic air pressure system provides stable laminating pressure. The pressure can be adjusted automatically as needed
6.The air-expansion shaft releases the film, the film roll is easy to load and unload, and the film positioning is accurate. The film release shaft is equipped with a pneumatic brushing system to control the tension and speed of the film.
7.Equipped with reel side cutter and puncher; Double perforating device for users to choose for different specifications of paper and film
8.The anti-buckling device is adjusted by the turbine reducer to ensure that the paper after lamination is flat; after cutting, the paper is not in the curl
9.Pneumatic breaking system automatically separates the paper after lamination
10.The upper heating roller and the lower heating roller are heated by cast aluminum heater, the temperature is controlled separately, the constant temperature performance is excellent, and the precise temperature of the double-sided coating is ensured.
11. Using the vibration delivery device, the finished product after slitting is automatically collected and tidy.
Cheap double-sided laminating machine manufacturer told Our business policy is: to survive by quality, to develop by products, to cooperate with credit and to win customers with service.
The company abides by the contractual commitment to product quality and various services, and is willing to cooperate with new and old customers to create a better future.
Company spirit: Innovation is the eternal theme, and transcendence is the unremitting pursuit.
Company purpose: credit guarantee, integrity-based.
We will serve the new and old customers with reasonable price, good reputation, strong strength, high quality products and most considerate service!we are Cheap double-sided laminating machine manufacturer,we can guarantee quality.