small board laminating machine product characteristics
Views: 12 Author: Site Editor Publish Time: 2020-05-25 Origin: Site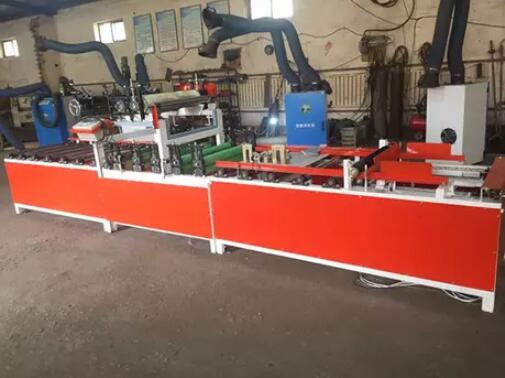 Loading system

63 stainless steel roller
1600*900*720
Laminating system
Φ75/63 rubber roller
1300*1000*1380
Production speed
10-20 blocks / minute
Applicable sheet specifications (2 types)
603*603*8 595*595*8
Ex-factory price
55000
1.Product characteristics:
1.Gypsum Board Laminating Machine is to laminate PVC film and aluminum film on two sides of paper gypsum board, with the features of highly waterproof, moisture proof, flame-resist, heat-resist, warm-keeping, radiation proof, anti-sagging, non-deformed and so on.
2.Gypsum Board Laminating Machine is not only well- shaped, high intensity, durable in use, non-poisonous, but also good for adjusting inside room temperature, and keeping health for human being. No doubt it is an ideal green construction material, which is commonly used in public area, such as shopping mall, station, and casino. It is not a kind of art, but excel as art. elegant in design, unique in pattern.
small board laminating machine usage and features
usage and features:
The machine is fit for the surface decorative materials, such as pasted and compound decorative film and decorative paper etc.
we small board laminating machine manufacturers provide small board laminating machine,you can know it.