double-sided laminating machine principle
Views: 10 Author: Site Editor Publish Time: 2020-05-27 Origin: Site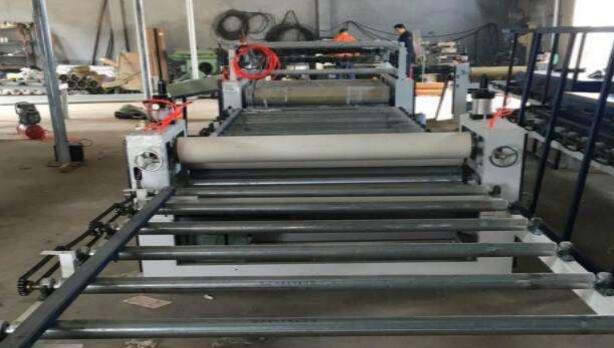 double-sided laminating machine principle
Introduction of vacuum blister machine: Vacuum (positive and negative pressure) blister technology is currently an internationally advanced production process, which is a new way to develop decorative building materials faster and better, and will surely take the lead in the decorative sheet industry. status.
The machine adopts a frame steel frame structure, an exchange type workbench, and the vacuum box and the heat insulation box are combined into one. It is equipped with high-quality vacuum machine and large-volume vacuum tank. It has high vacuum, stable pressure, mechanical movement, temperature, vacuum and pressure.
It is suitable for the surface plastic absorbing of various materials, and is used for components with complicated structure and more surface patterns, and the effect is more remarkable.
According to the level of automation, it can meet the needs of different grades of large and small enterprises.we are double-sided laminating machine manufacturer,we can guarantee quality.
Features:
(1) Wide adaptability: the material of the board and the surface structure are not limited by the production process. Optimized design and multiple boxes of veneers. The machine can be used to produce door panels, wall skirts, wall gussets, pressing lines, skirting lines, door covers, window covers and other decorative and furniture components. Tables and chairs, benches, speakers, kitchen cabinets, etc. can also be made from plastic sheets. Furniture.
(2) High production efficiency, low labor intensity and short production cycle.
(3) The process is stable, the veneer strength is large, and the surface of the component is smooth.
(4) Low investment, high efficiency, quick effect, and multi-purpose for one machine.
(5) The equipment is compact in structure, beautiful in appearance, easy to operate, small in floor space, no special requirements for the plant and infrastructure, and personnel can be put into production after short-term training.we are double-sided laminating machine manufacturer,we can guarantee quality.
The company has a team of engineering and technical personnel and skilled technicians. The company continues to develop, innovate, diligent and pragmatic spirit, strive for management, first-class reputation, first-class quality, first-class service, welcome domestic customers to visit and guide.