gypsum cutting machine manufacturers
Views: 3 Author: Site Editor Publish Time: 2020-05-20 Origin: Site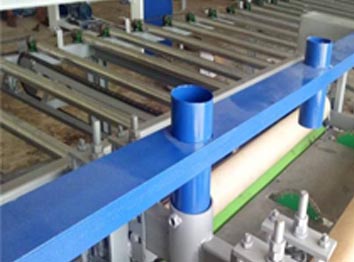 Gypsum Cutting Machine product manual:

gypsum cutting machine manufacturer told The equipment is suitable for various veneer gypsum board, calcium silicate board, extruded board, phenolic board, gypsum ceiling, calcium silicate board, foam board, fire board, glass magnesium board and so on.
Split-type high-speed cutting saw, cutting size can be adjusted, cutting thickness 50mm, stable operation, fast cutting speed, high precision, fixed by cylinder pressure, one-button start of the whole cutting stroke, high degree of automation, easy operation, high precision fast.
Advantage of line:
1.Saving energy and reducing consumption.
2.Simple and practical
3.The layout is reasonable
FAQ
Q1.What is the advantage about your company?
A1.Our company has professional team and professional production line.
Q2.Why i should choose your products?
A2.Our products are high quality and low price.
we are gypsum cutting machine manufacturers and provide gypsum cutting machine for sale,we can guarantee quality,visit us and request a quote today.