gypsum cutting machine product description
Views: 3 Author: Site Editor Publish Time: 2020-05-14 Origin: Site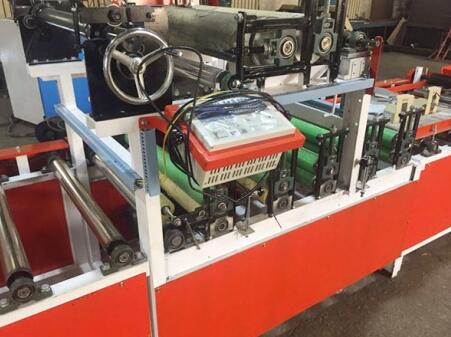 gypsum cutting machine product description
The development of CNC cutting machines must adapt to the requirements of the development of modern machinery processing industry. Cutting machines are divided into flame cutting machines, plasma cutting machines, laser cutting machines, water cutting and the like.
Product Description:
This equipment consists of slitting and crossing-cutting automatic cutting equipments, equipped with the dust exhausting system.
Usage and Feature:
This equipment is used to cut the plasterboard covered with the decorative films into small pieces according to the decorative specification, in the process of cutting, the electronic impulse style dust collector recycles the dust, reaching the purpose of the dust exhausting efficiently.
Advantage of line:
1.Saving energy and reducing consumption.
2.Simple and practical
we are gypsum cutting machine manufacturers and provide gypsum cutting machine for sale,we can guarantee quality,visit us and request a quote today.