detailed information about calcium silicate board machine
Views: 11 Author: Site Editor Publish Time: 2019-12-30 Origin: Site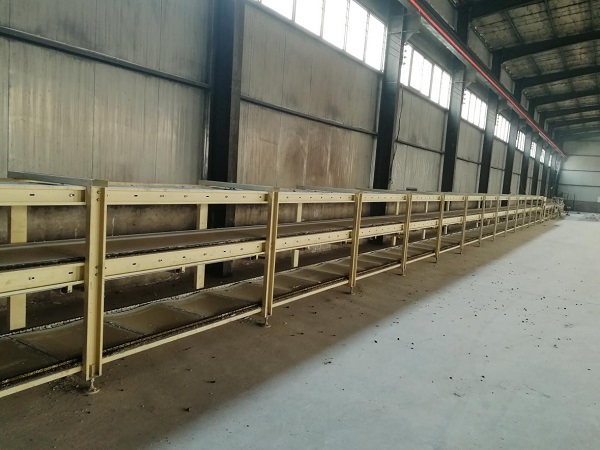 detailed information about calcium silicate board machine:
1.Fuel: natural gas,coal,heavy oil or diesel.
2.Main material: cement,fiber;Silica sand,cement,fiber;Silica sand,lime,fiber;
calcium silicate board machine main procedures:
A. Material processing, conveying and slurry making;
B.Slurry storage and premxing;
C.Board making, conveying and stacking;
D.Premaintaining and demoulding;
E.Autoclave;
F. Drying;
G.Final processing and storage
Advantage of the line :
1 Saving energy and reducing consumption.
our company engineering and technical personnel after years of research, according to the characteristics of the gypsum board production and features, in the case of equipment production permit, using the mechanical principle to decrease the capacity of machine and reduce power consumption.
With dry air volume required for reduce the amount of fan, reduce fan model, thus reducing power consumption. The drying principle of our company and other companies, wind mainly for auxiliary dry, dry degree adjustment layers, and ruled out the moisture.
2. Simple and practical
Through the efforts of all engineering and technical personnel, make my company's equipment configuration is simple and direct, the decrease of the intermediate links, and remove unnecessary mechanical configuration, practical and durable, slightly understand mechanical principle all can repair and maintenance.
we are provide calcium silicate board equipment,we can guarantee quality.