Laminator heat dissipation problem solving method
Views: 5 Author: Site Editor Publish Time: 2019-06-19 Origin: Site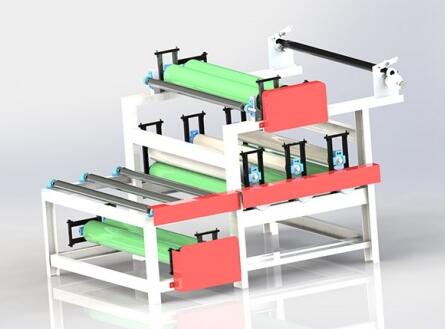 The laminator has high requirements for temperature control. If the temperature is too high, the heating time is too long, the film quality will drop, and there is no heating.

If the drying temperature is too high, the surface of the adhesive is crusted, causing foaming of the film. Excessive thermal stress can also cause the film to lose its elasticity, resulting in reduced performance and tearing.
There are three methods of heat dissipation in physics: conduction, convection and radiation. The first two have been eliminated. It is only solved by thermal radiation.
Radiation heat dissipation can be unaffected by the temperature of the medium around the object. As long as the temperature of the object exceeds zero, the object must go out. Radiant heat, but it is very small in terms of the amount of heat radiation of the object itself. It can't solve the problem of heat dissipation and cooling of the object. Only increase the amount of heat radiation of the object to reduce the temperature of the object, so that a layer of heat-dissipating paint is applied on the surface of the object. The heat-dissipating paint greatly enhances the amount of heat radiation of the object to reduce the temperature of the object.we are double-sided laminating machine manufacturer.
The heat-dissipating coating enhances heat exchange in the form of infrared radiation, and the heat dissipation is not affected by the surrounding medium. The heat dissipation of the paint can be used in a vacuum environment. The ZS-411 radiation heat-dissipating paint improves the heat exchange and also has a good self. Clean, insulating, anti-corrosive, waterproof, acid and alkali resistant, easy to construct.
As always, we insist on customer first, quality assurance, and honesty. The letter-based business philosophy is the right choice for enterprise development. In the future development path, our company will continue to adhere to the quality of technology as the core competitiveness, based on excellent products and sincere service, has fully satisfied the needs of customers as their responsibility, and make the enterprise bigger and stronger.
Established a good corporate image among the vast number of customers. "Quality First, Customer First" is the business philosophy of our company's sustainable development. All employees of our company wholeheartedly welcome domestic and foreign merchants to cooperate and seek for greater development.