Gypsum Cutting Machine Features and Usage
Views: 9 Author: Site Editor Publish Time: 2020-03-28 Origin: Site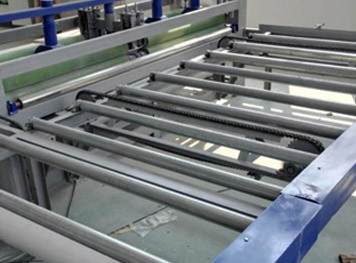 Gypsum Cutting Machine Features:

1.Powerful 3.0KW single-phase motor or 4.0KW three-phase motor can be selected.
2.The spindle uses precision tapered roller bearings to maintain maximum rigidity.
3.Poly-V belt drive ensures sufficient smoothness and torque.
Usage:
This equipment is used to cut the plasterboard covered with the decorative films into small pieces according to the decorative specification, in the process of cutting, the electronic impulse style dust collector recycles the dust, reaching the purpose of the dust exhausting efficiently.
FAQ
Q1.What is the advantage about your company?
A1.Our company has professional team and professional production line.
Q2.Why i should choose your products?
A2.Our products are high quality and low price.
we are gypsum cutting machine manufacturers and provide gypsum cutting machine for sale,we can guarantee quality,visit us and request a quote today.