[Good news] gypsum cornice machine manufacturers analyze the plaster line easily cracked parts
Views: 4 Author: Site Editor Publish Time: 2019-07-25 Origin: Site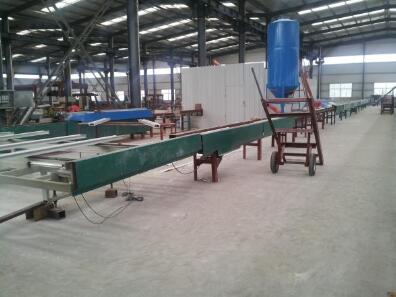 [Good news] gypsum cornice machine manufacturers analyze the plaster line easily cracked parts
In the home decoration, if we do not pay attention to the selection of materials, the process control is not good, then there will be some minor problems, especially plaster lines, wood products and insulation walls. Gypsum line machine manufacturers tell you that the gypsum line is generally spliced. If you choose a gypsum line with a higher water content, the temperature will increase and the air dryness will increase after the late check-in. The place where the gypsum line is seamed is prone to cracking. The following is a description of the parts that are prone to cracks and the methods of repair.
Gypsum lines often appear cracked parts:
1.The joint of the curtain box is cracked.
2,the ceiling is cracked, the ceiling made of plaster line may be cracked due to floating or not combined with the cement mortar smoothing layer
3.The joints that are suspended are cracked.we are provide gypsum cornice machine brands,you can know it.
4,and the seam part of the tile relief is cracked, the plaster line equipment because the tile is relatively smooth, it is easy to crack because of poor contact.
5.The lamp disc is cracked.
6.The joints of the plaster line and the pillars and the wall are more likely to crack.
I suggest that if cracks are not serious, it is best not to fix them immediately, because in the summer, as the temperature rises or the heating air in the winter becomes more and more dry, the cracks have not reached the maximum, and the repair may be A new crack appeared. Therefore, it is recommended that everyone come to the spring of the year, all the cracks will appear in the air and warm, and then repaired.we are provide gypsum cornice machine brands,you can know it.
company culture:
Entrepreneurial spirit: the courage to learn and innovate, the courage to sacrifice, the courage to take responsibility
Core Values: Establishing a company for the public
Management philosophy: command zero mistakes, zero defects in quality, zero safety accidents.
Humanistic concept: entering the company door is a family
Corporate style: Heavenly rewards, excellence, and seeking truth from facts.