Edge Banding Machine Advantage
Views: 10 Author: Site Editor Publish Time: 2019-11-22 Origin: Site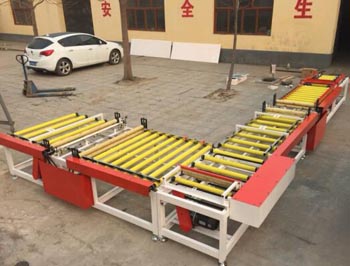 Edge Banding Machine Advantage
Advantage:
1. Adopt imported motor and high quality electrical component.
2. Product serialization and diversification is easy for the customer to choose.
3. High precision and work efficiency.
4. Automatic and precise gluing procedure as well as integrated double finish.
5. High strength frame structure, durable
6. Glue evenly, conveying stability
Edge Banding Machine Manufacturer told The company will adhere to the credo of "excellent quality begins with subtlety", comprehensively enhance the management level of the company, and aim at customer satisfaction, and provide more convenient and diversified quality products and services for the majority of Chinese and foreign customers.
The quality of our products is the premise of our development. The credibility of our cooperation makes us take care of your production. Your trust is the cornerstone of our long-term cooperation.