Calcium Silicate Board Equipment Equipment used
Views: 14 Author: Site Editor Publish Time: 2020-04-08 Origin: Site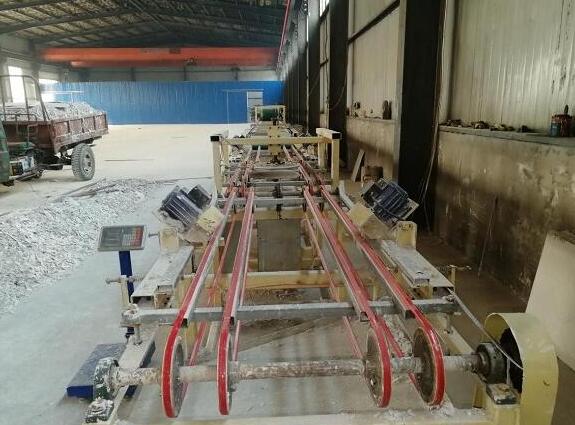 Calcium Silicate Board Equipment Equipment used
Calcium Silicate Board Equipment Equipment used: pulping machine, slurry tank, mixer
Function: processing and mixing of the ingredients with a mixture of artificial and mechanical methods
Demolding
Equipment used: stripping machine
Role: Separate the plated product and leave the mold.
Steaming
Equipment used: steaming machine, blanking machine
Function: The product is cured by high-temperature steam. For example, aerated concrete is usually placed in an autoclave for maintenance. Because of its large internal pores, ordinary curing will produce internal moisture, which is not good for concrete. In addition, autoclaved curing can reduce curing time. Increased strength.
Through steam curing, the reaction temperature of the product is increased. In the initial heating stage, the steam is mainly transferred by the condensation heat of the product, and the convective heat release is secondary.
Advantage of line:
1.Simple and practical
2.The layout is reasonable
Our Manufacturing Company Philosophy :
What We Provide Is Not Only Machine,But Also For The Whole Manufacturing System ;
What We Focus Is To Satisfy Our Clients' Demand,Solve Questions For Our Clients,Let All Our Clients Keep Innovating And Growing With Us!
Why choose us?
Providing full sets insulating materials for your convenience.
Advanced technology, keep researching new products. Contact us to know more about our new products.
we are provide calcium silicate board equipment,we can guarantee quality.